Your Problem is not too hard for God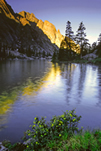 Psalm 136:6 (Amplified Bible)
To Him Who stretched out the Earth
upon the waters, for His mercy
And loving-kindness endure forever;
Did you know that 71% of the Earth's surface area is water? Just think how hard it is to contain water. But this great God of ours stretched out the Earth's land upon water. This is a hard thing to do. In fact, no man can do it. Therefore, from this Scripture we can get the understanding that there is nothing too hard for God.

A question can be asked then, what has stolen your faith? Have you come to the conclusion that God cannot move upon your situation? God forbid! Not only can God move upon water, but He also can move upon your immeasurably small (to God) situation. It just appears large to you, it is immeasurably small to God.
Jeremiah 32:26-28a (King James Bible)
26 ¶ Then came the word of the LORD unto Jeremiah, saying,
27 Behold, I am the LORD, the God of all flesh: is there any thing too hard for me?
28 Therefore thus saith the LORD;
What does God's word say about your situation? In what way are you to handle your situation according to the word of God? You must trust in the Lord, your God, He who will guide you showing you the way to handle your situation. God has stated in His word that His thoughts toward us are thoughts of peace and not evil, thoughts to give us an expected end (Jeremiah 29:11). God's thoughs are in His word. If we take God's word and put it into action it will give us the expected end God wants us to have. The end that is full of peace and prosperity.
Isaiah 55:11 (King James Bible)
11 So shall my word be that goeth forth out of my mouth:
it shall not return unto me void, but it shall accomplish that which I please,
and it shall prosper in the thing whereto I sent it.
Let go of your worrying and get into speaking to your situation by speaking God's word over it. No matter how you feel, or what things are happening, speak what you want to happen (in accordance with the Word of God). For example, if you are having all kinds of havoc in the workplace, you must speak that you are having peace. You say there is peace on my job, even when those mean co-workers and your employer or bosses bring havoc to you, you still must say that there is peace. The same goes for your home, your mate, and your children. You must speak the word of God over your situations and not the despair, not the fear, nor the anxiety, nor whatever evil that is trying to perplex and defeat you. Why must we do this? It is so that we put are minds in the right frame of thinking. When are minds are in the right frame of thinking are actions will follow that frame work.

When we speak God's word over our situations and follow that up with the corresponding actions. We will have victory. For, when we obey the wisdom of God it will produce victory for us.
Job 36:11 (KJV)
11 If they obey and serve Him, they shall spend their days in prosperity,
and their years in pleasures.
This is the condition connected to living a life full of pleasure and prosperity. The verse in Job says if we obey; the condition is that we must obey God. Live by His precepts (His ways).

God says His thoughts for us are of good. Therefore, we are not to be defeated or brokenhearted or dismayed. But we are to have a life full of love, pleasure, and prosperity.
Jeremiah 29:11 (KJV)
11 For I know the thoughts that I think toward you,
saith the LORD, thoughts of peace, and not of evil,
God desires for us to have a good life, but in order for us to tap into that we must walk in faith. Faith is the belief in His word. Know that Faith is the substance of things hoped for and the evidence of things not seen. (Hebrews 11:1) That means you speak what you hope for and your faith will produce it. It is like growing flowers; you plant a seed that is just a little speck of matter. But, as you water it, it grows into a flower. Christian faith works by you planting God's words and letting them grow into whatever is needed. The words said are the substance of things hoped for. So, whatever you are hoping for, your faith is the seed/substance needed to bring it into fruition, to realize your dreams, and let your hopes come to pass. Then, also, your faith is the evidence of what you are going to get, even though you can not see it and can not see how it is going to happen. Your faith—those words planted— is the evidence of what is to come.

Do not look at your situations, but look at the words that you have planted. If you have not planted the right word, just start right now planting the word of God into your situation and water it daily by speaking God's word over your situation daily. Also follow the wisdom of God in handling your situation and you will cause yourself to walk in victory.

© TECKO H. GREEN